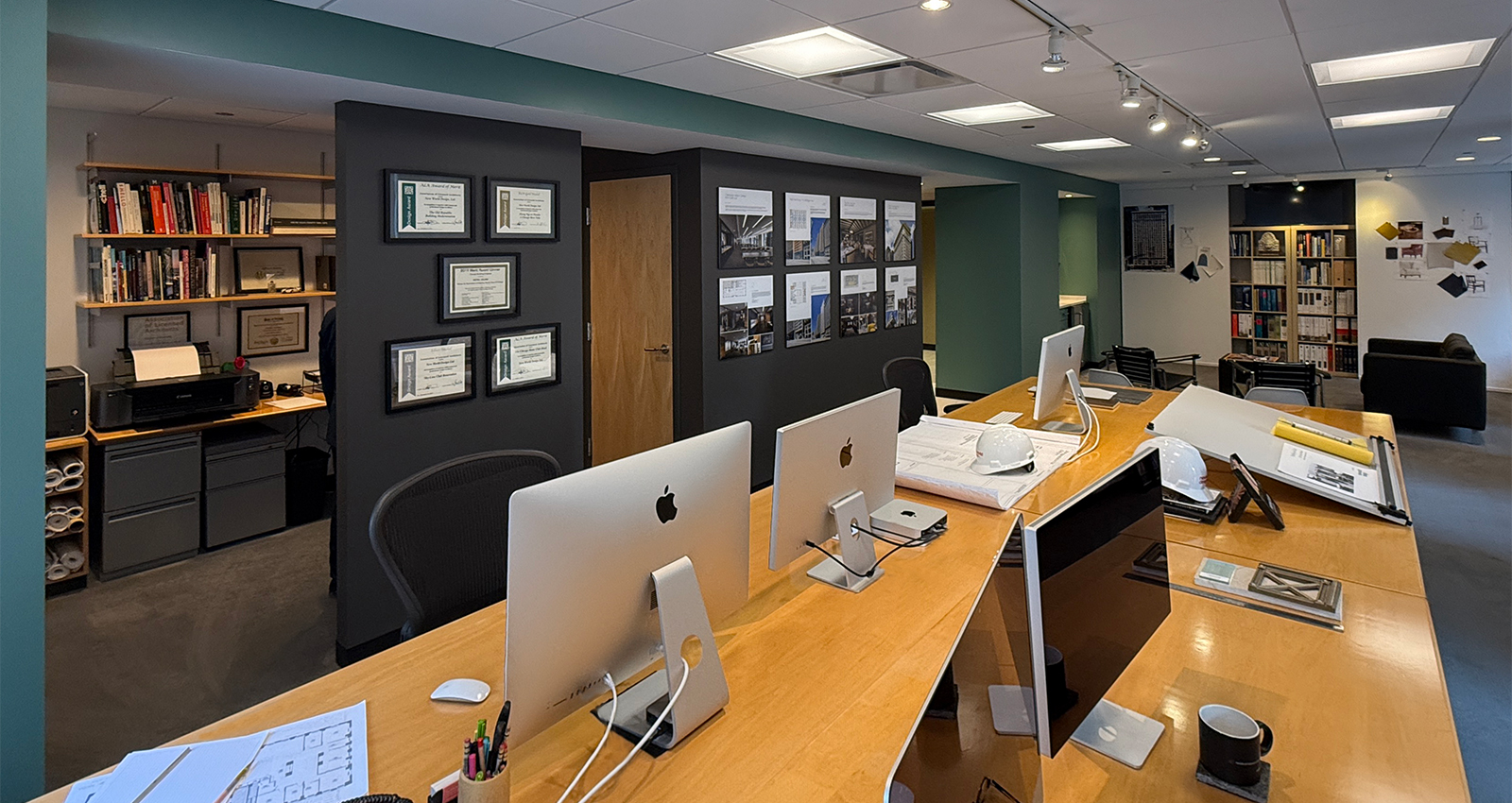 New World Design Ltd. is an award winning Chicago-based design firm founded in 2002. Since then, we have completed a variety of architectural projects ranging from corporate conference centers to island retreat residences. Our firm is a full-service architectural firm providing expertise in architecture, planning, and interiors. We are intentionally small, enabling us to be selective about the projects and clients we engage.
Our objective has always been to strive for exceptional design with a comprehensive methodology regardless of scale. We subscribe to a team approach and find it essential to work closely with the construction and fabrication trades throughout the project process.
Intrinsic to our design philosophy is a commitment to sustainable architecture and a belief that architecture should make a didactic as well as physical contribution to the community. We go to great lengths to ensure that our projects are energy-efficient, environmentally conservative, and that the materials and products used in construction contribute to ecological restoration. Hand-in-hand with these environmental ideals, we believe in using materials responsive to particular climates and settings, creating a comfortable, tactile, and friendly sense of place.
As a firm, we measure our success by our client's satisfaction and the degree to which our completed projects are well crafted, innovative, and aesthetically inspiring.